General safety instructions

Follow Health and safety instructions (covid-19)
Exhibitors are responsible that machinery and equipment are safely displayed and the machinery and equipment on display fulfil (are in compliance with) the requirements outlined in the Government Decree on the safety of machines 400/2008.
Demonstration areas
Exhibitors are responsible and they take care that a sufficient safe distance is kept from the audience during demonstrations and the demonstration area will be demarcated using fencing or rope and will be supervised to ensure that no audience members enter the safety area.
Safety in the demo fields
Move safely in the exhibition area by obeying the following instructions:
Only walk along the marked course.

Strictly obey the special instructions given by the exhibitors and supervisors.

In machine work areas extreme caution shall be exercised.
On exhibition area all vehicle traffic (including mopeds and quadbikes) is absolutely prohibited during the exhibition for public safety reasons.
Service traffic is permitted in the mornings from 6.30am–8.00am and in the evenings from 6.00pm–8.00pm. Vehicles must exit the exhibition area before 8.00am. No service traffic to stands is permitted when the exhibition is open, from 9.00am–5.00pm.
First aid / Finnish Red Cross Jämsä
The Finnish Red Cross (SPR) first aid area is located in the FinnMETKO hall's maintenance building (there are signs in the area and on our maps, and it is marked on customer maps). First aid personnel are also circulating in the grounds. If need be, turn to them or call +358 400 731 569.
General emergency number 112
Yhteistyökumppaneiden ilmoituksia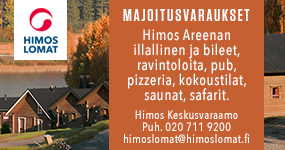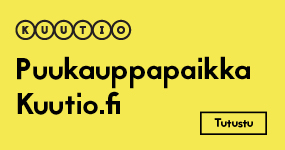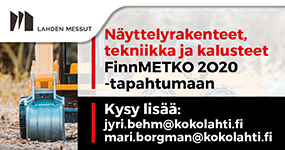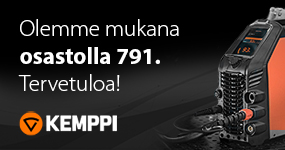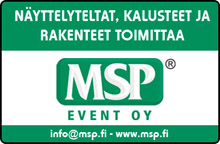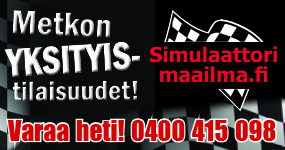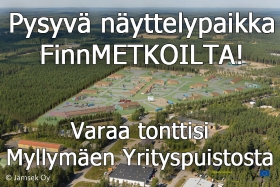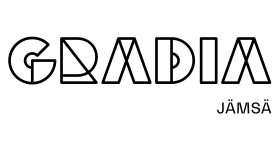 Varmista näkyvyytesi näyttelyn yhteydessä. Ota yhteyttä näyttelyn markkinointipäällikköön Tapio Hirvikoskeen, puh 040 9009 417.